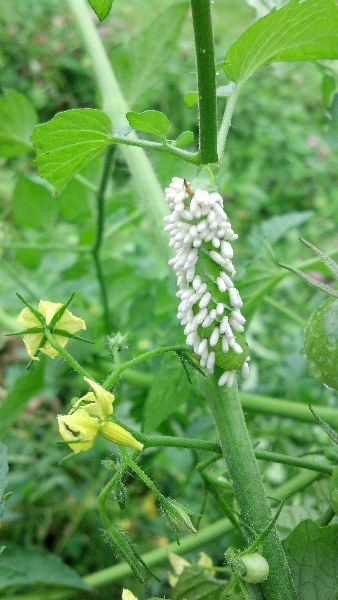 TOMATO HORNWORM WITH PARASITIC WASP EGGS ON BACK.
THEY WILL SOON HATCH AND DEVOUR THE PEST. THIS CAN NOT
HAPPEN WHEN CHEMICAL PESTICIDES ARE USED. WHY NOT LET
NATURE CURE YOUR PEST PROBLEMS??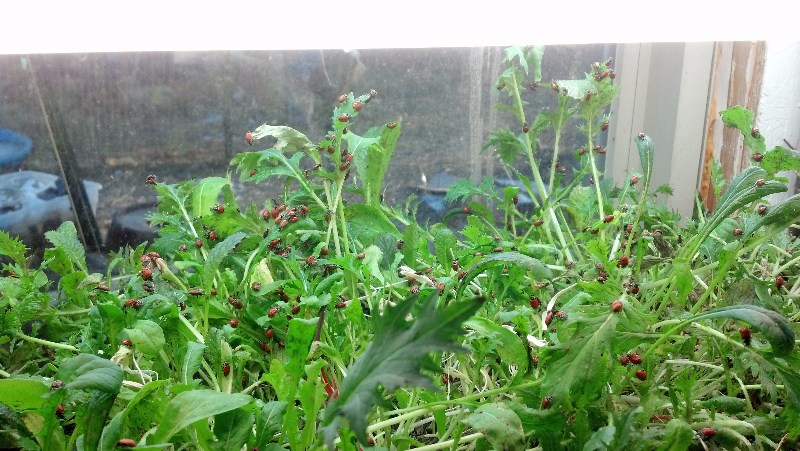 LADY BUGS SEARCHING FOR FOOD IN GREENHOUSE #2. THEY WILL BE SEARCHING FOR APHIDS AND SPIDER MITES TO FEAST ON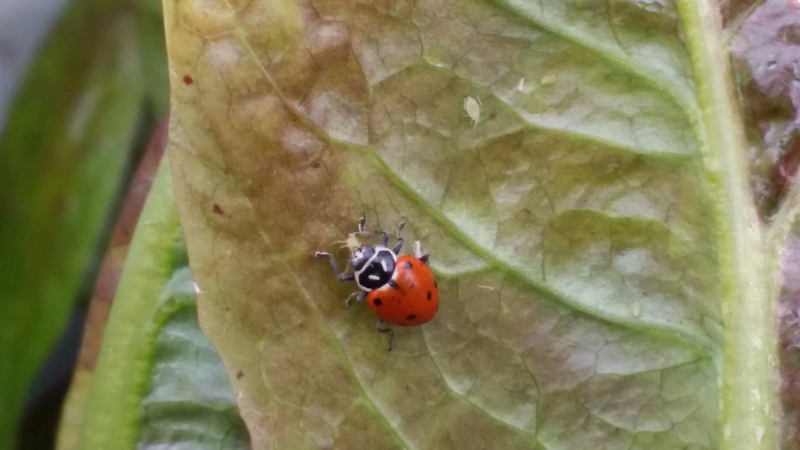 LADY BUG EATING APHID IN GREENHOUSE #2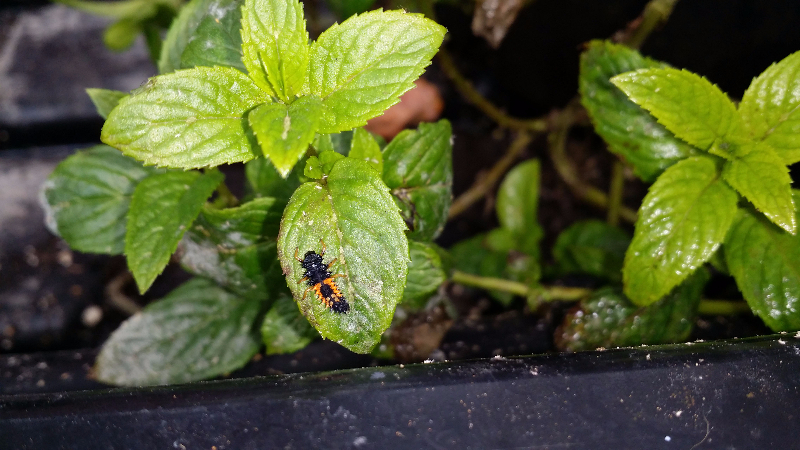 LADY BUG LARVAE ARE BETTER THEN THE ADULTS FOR ELIMINATING APHIDS AND SPIDER MITES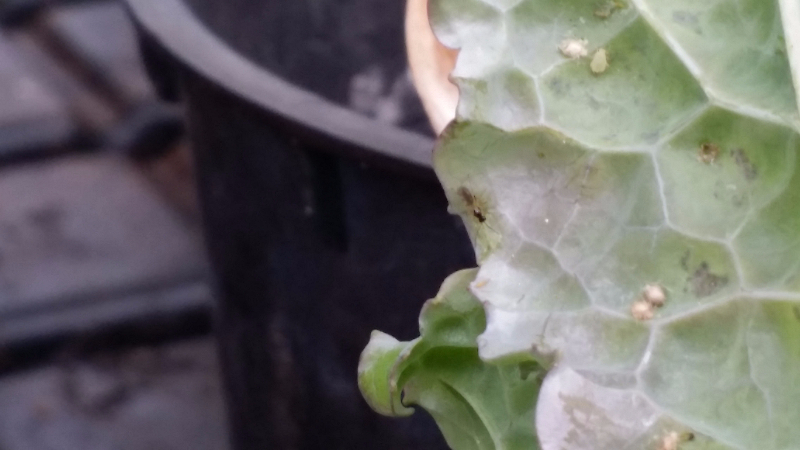 APHID PREDATOR WASP ON LEFT OF LEAF STINGS APHIDS TO PARALYZE THEM. IT THEN
LAY'S EGG IN APHID. WHEN EGG HATCHES THE NEWLY HATCHED WASP WIL LEAT THE APHID
AND BEGIN A NEW CYCLE. WE HAVE FOUND THIS TO BE THE MOST EFFECTIVE CONTROL FOR
APHIDS IN OUR GREENHOUSE. THEY WILL COMPLETELY WIPE OUT EVEN A SEVERE APHID
INFESTATION QUICKLY AND SAFELY. NO CHEMICAL PESTICIDES TO BREATE IN OR INGEST!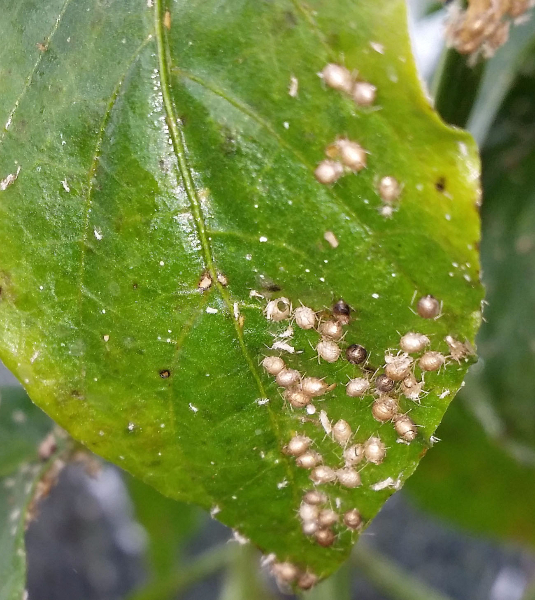 APHID MUMMIES SHOWING HOLE PREDATOR WASP USES TO EMERGE FROM APHID.
Share and Enjoy