"LET FOOD BE THY MEDICINE AND MEDICINE BE THY FOOD"

HIPPOCRATES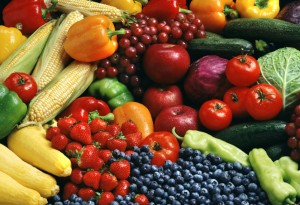 FRESH PRODUCE DELIVERY IS AVAILABLE
ON A PRE-ARRANGED DELIVERY SCHEDULE.
IN ADDITION TO THE NATURALLY GROWN PRODUCE GROWN AT THE FARM WE CAN PROVIDE PRE ARRANGED DELIVERY OF AN EXTREMELY LARGE ASSORTMENT OF FRESH FRUITS AND VEGETABLES THROUGH OUR CONTACTS AT THE CHICAGO INTERNATIONAL PRODUCE MARKET. THIS MARKET CONSISTS OF 22 DIFFERENT BUSINESSES DEVOTED TO SUPPLYING THE BEST QUALITY AND GREATEST VARIETY OF FRESH PRODUCE AVAILABLE IN THE MIDWEST. NO SINGLE PRODUCE SUPPLIER CAN MATCH THE DIVERSITY AND AVAILABILITY OF PRODUCTS OFFERED AT THIS TERMINAL.
ONCE YOUR ORDER IS PLACED WE WILL PROVIDE A PRICE ESTIMATE AND SELECT THE FRESHEST PRODUCE AT THE BEST PRICE FROM ONE OF OUR 20 WHOLESALE SUPPLIERS TO FILL YOUR ORDER. DELIVERY IS AVAILABLE SEVERAL TIMES PER WEEK TO THE NORTHWEST INDIANA AREA FOR A $25.00 FEE..
http://www.chicagoproducemarket.com/aboutus.html
CERTIFIED ORGANIC PRODUCE
We can also supply all of your organic produce needs! We offer several options to provide certified organic food to our customers. THE BOX is an assortment of certified organic fruits and vegetables available for free delivery at local Farmers Markets. Due to scheduling conflicts we currently provide free delivery only at the European Market in Chesterton, IN on Saturday mornings from 9:00 AM to 1:00 PM. Delivery direct to your home can also be arranged for a $5.oo delivery fee. Click on the link below for more information on this healthy option. As local produce from our farm becomes available we can supplement THE BOX with additional items. If interested in ordering e-mail us and we will e-mail you the weekly BOX menu along with a list of the items currently available from the Farm.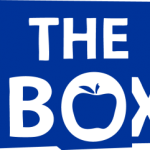 RESTAURANT FRESH PRODUCE DELIVERY
We are also able to provide an extensive list of certified organic products that are all traceable back to the farm they are grown on. Click on the link below to download the complete price list of our products in PDF file. These products are available for delivery to your home or business on a prearranged delivery schedule. E-mail or call to order.
ORGANIC PRODUCTS PRICE LIST WEEK OF 8/24/2013 TO 9/1/2013
Share and Enjoy