"LET  FOOD BE THY MEDICINE AND  MEDICINE BE THY FOOD"

 

HIPPOCRATES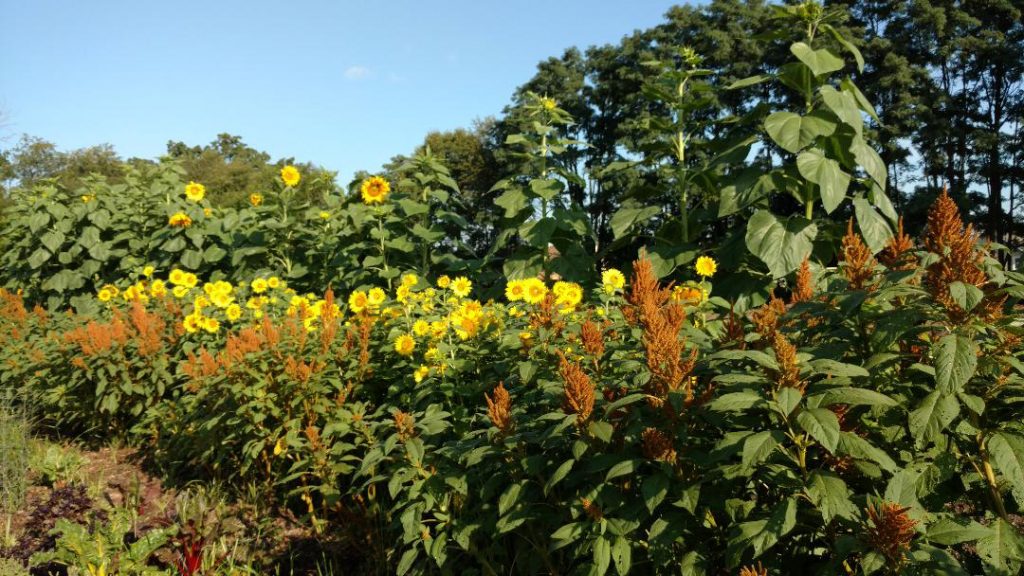 Living Earth Farms is a 15 acre Organic farm located in Northwest Indiana. Since purchasing the farm in 2011 we have been working on transforming the property into a completely organic homestead. Some of the improvements we have made include a geothermal heating and cooling system and a 6.5 killowatt grid tie solar system to reduce energy uses on the farm. We have used no chemical fertilizers or pesticides since the purchase in 2011. Since that time we have been building up the soil by accepting leaves from the city of Chestertons leaf collection program and turning them into rich compost and natural organic mulches. We have been steadily increasing our plantings of perennial crops such as asparagus, raspberries, blueberries, currants and several varieties of peach, plum, pear apple, cherry and various nut trees.
Our philosophy on the farm is to imitate nature in our practices as much as possible. This includes making and using compost and natural fertilizers such as seabird guano, rock powders, hardwood ashes, worm castings and other natural products as fertilizer and mulches. Insect control  is done both by encouraging beneficial insects by planting plants that support them, purchasing beneficial insects, leaving large areas in natural vegetation  and also using chickens and guinea hens to help control pests.
We have established 6 honeybee hives and are planning on expanding to 10 hives this coming year. The bees have benefitted from the many annual and perrennial herbs we grow at the farm. One of our favorites is Holy Basil which produces both a great  medicinal herb and abundant nectar and pollen which adds a unique flavor to the honey. 
We raise chickens, geese and guinea hens for eggs and natural insect control. Our chickens are truly free range since they are allowed to range on the farms entire 15 acres. Throughout the winter months their feed is supplemented with organically grown herbs collected during the growing season. This helps produce very high quality eggs due to the various plants and insects they consume. We are a no kill farm so we do not use them for meat production.  Our two goats were purchased with the intention of having them clear brush from the property but they pretty much just hang out and eat all day. They do produce  high quality goat shit which we use to enrich our compost.
We  have several aquaponics systems in our greenhouse which we use to keep our frost sensitive plants such as orange, lemon and fig trees. In this system fish grow in large 250 gallon tanks and the water is pumped periodically to large ebb and flow tables which water the plants and then gravity drains back to the tank. When it is working properly the fish produce nutrients for the plants and the plants clean the water and enrich it with oxygen for the fish. The goal is to try and duplicate natures cycle in a system that is beneficial to both the fish and the plants.
Our plan is to continue to expand our Farming operation and continue supplying local restaraunts and customers with high quality organic produce and fresh eggs while also supplying a line of all natural organic ferilizers to both our local and online customers. We will only sell these same fertilizers that we use ourselves here at the farm that are good for the soil and the plants and good for the earth and the people that use them. 
Share and Enjoy